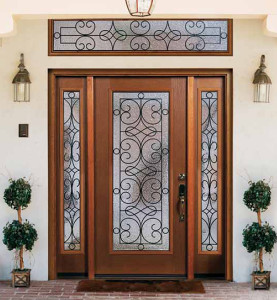 Mississauga, the sixth largest city of Mississauga is situated on the shores of Lake Ontario. This city is filled with instinctive and inherent beauty and is highly diversified. The houses and constructions of this city are highly fashionable and attractive. The homes of Mississauga are highly exclusive with high quality and fashionable doors and windows especially the entry doors Mississauga are extremely modern which gives an air of attraction and uniqueness to your home or any building.
The GTA windows provide a wide variety of entry doors with the following advantages
Gives an elegant look to your home- The first look of your home starts with the entry doors and these doors give the addition to your home to look pleasant and loving
Available in numerous styles and finishes- There are numerous styles of entry doors offered by the GTA Windows in a highly fashionable and stylish manner and is available in a wide variety of finishes like steel, wood, iron or fiberglass
Easier to customize- These doors are made up of customizable material which are

easier

to customize which can be bent and twisted of any shape and design.
Enhance the beauty of your home- These materials adds the beauty to your home with the traditional designs engraved on them and offers aesthetic and traditional appearance to your home
Provides high end security- These entry doors are specially designed to provide high grade security and stays durable and strong in any harsh climatic conditions
The numerous varieties of entry doors
The company offers multiple choices of entry doors made of the following material
The storm doors
These doors are very strong and durable to withstand the adverse and harsh climatic conditions. It creates the reliable barrier to weather and reduces the heat construction. It protects the primary door, reduces the maintenance costs and offers additional security to your home providing privacy
The steel doors
These steel entrance doors offer stylized decorations which create a stunning look to your door. They provide better protection and improve the aesthetic, durability and stronger resistance to the door. They are highly anti- corrosive preventing the formation of rust on the doors
The fiber glass doors
They are available in multiple color choices and styles and are stronger than other material. It is easier to clean with a low maintenance cost. There is the customize option which allows you to select the size of the doors and performs better under sudden climate changes and adverse weather conditions. These doors will rarely get any scratches and there is no fear of peeling and decaying of these doors
The garden doors
An attractive and beautiful garden door or gate keeps your garden highly protected and improves the appearance of your garden. You get privacy and enjoy the beauty and attractiveness of your lovely garden without any interruptions or disturbance from the outside world. These gates are made up of many types of material like steel, iron, wood or aluminum. It is the safest way to protect your kids and pets confined and keep the wildlife out.